Sintra-Cascais Natural Park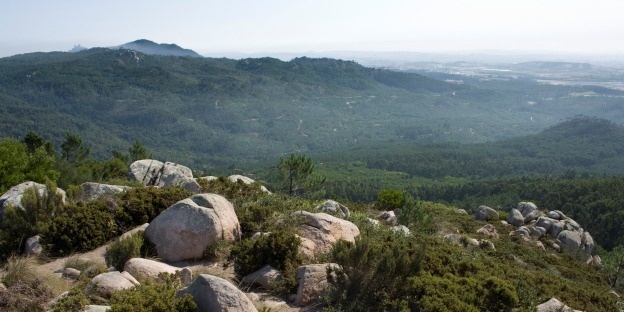 The mountain range is the most important structural element in a region where the erosion of Cabo Raso stands out with the area of dune activity of Pinhal da Marinha, the low coastal cliff that goes from Cidadela to Ponta Alta, the cliffs of Cabo da Roca, a location with endemic plants and interesting fauna, and the coastal limestone cliffs stretching high from Cabo da Roca to the river mouth of Falcão (already in the municipality of Sintra).
A Natural Park in the Municipality
Most of the natural heritage of Cascais is located on the western side of the municipality and is inserted in the Parque Natural Sintra - Cascais (Sintra-Cascais Natural Park) (PNS-C).
Facts about the park

 Created in 1994 as a Natural Park, by Decree-Law no. 8/94 of the 11th of March, it has 14,583 hectares.

 It holds more than 200 species of vertebrates: 33 mammal species, more than 160 bird species, 12 amphibian species, 20 reptilian species and 9 sweet water fish species.

 In has four large landscape units: Terra Saloia, Serra de Sintra/Cabo da Roca, Abano/Penha Longa and Costa do Sol.
Search in agenda